WordPress Plugin
WordPress Plugin enabling course providers to display reviews on their website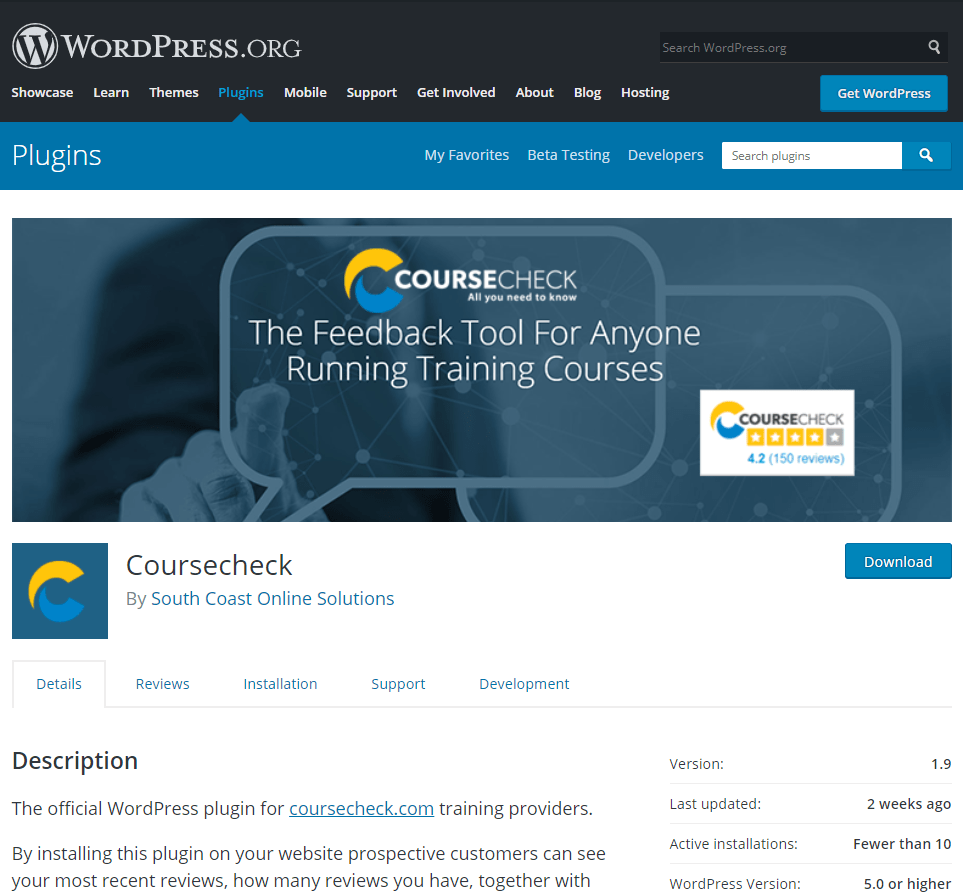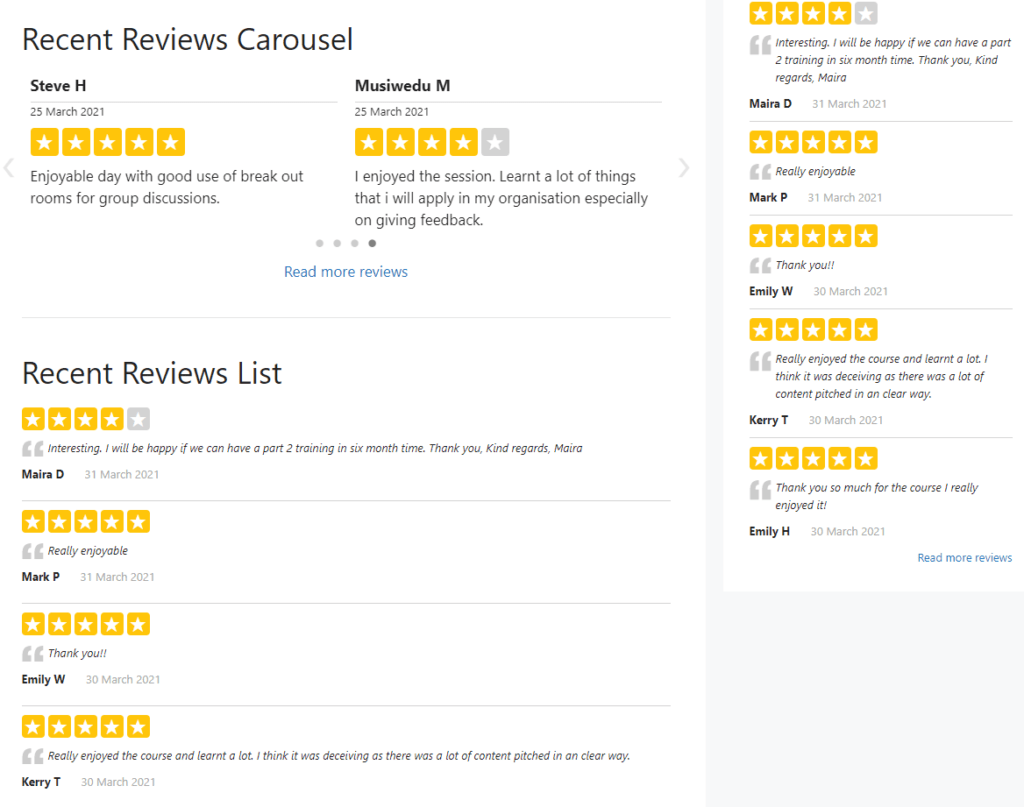 Integrate Coursecheck API into a WordPress plugin
Develop native WordPress widget and shortcodes
Create mobile friendly reviews carousel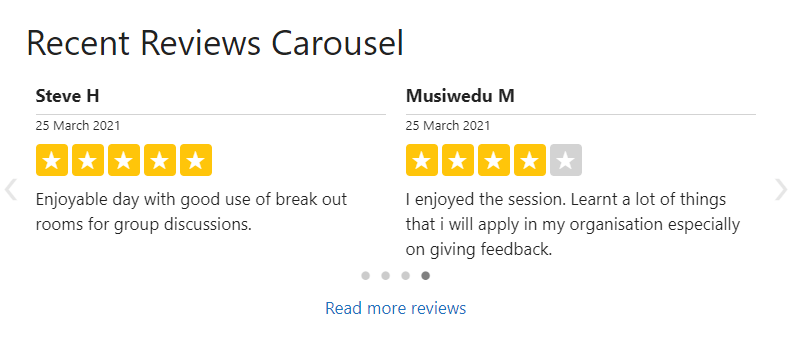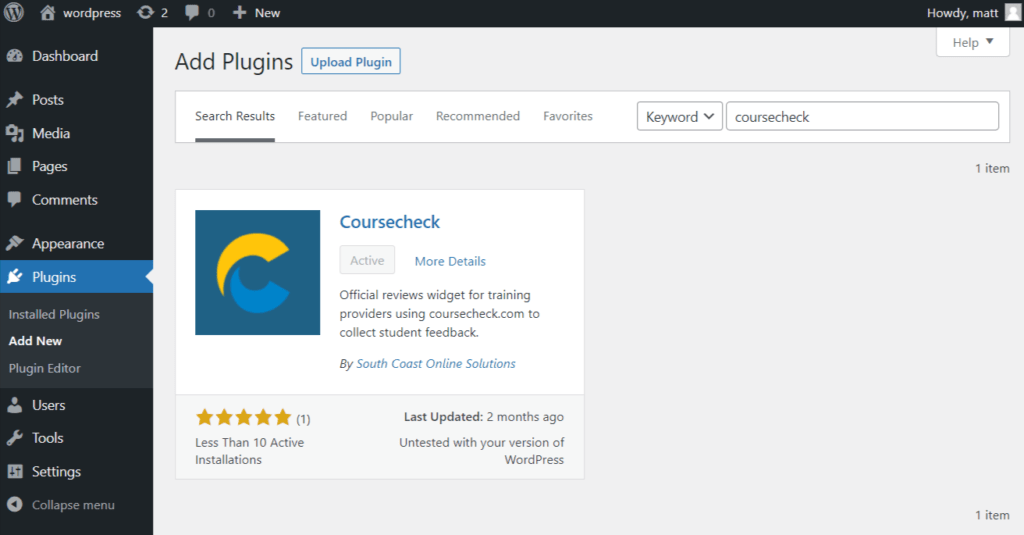 I was approached by Chris Wigglesworth from Coursecheck.com to create a WordPress plugin enabling his clients to display review information on their own websites quickly and easily.
The plugin integrates with the Coursecheck.com API allowing users to display a reviews summary, carousel or reviews and a list or recent reviews using native WordPress widgets and shortcodes.
Interested in working together? Contact me below.