Website Design
Create the official website of best selling author James Twining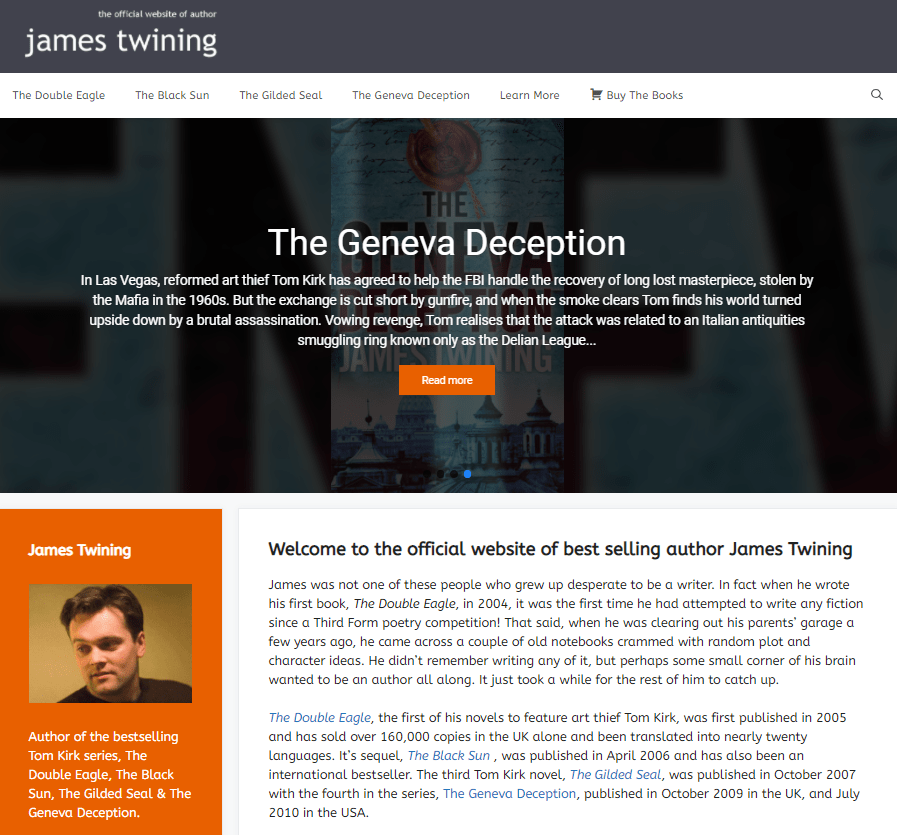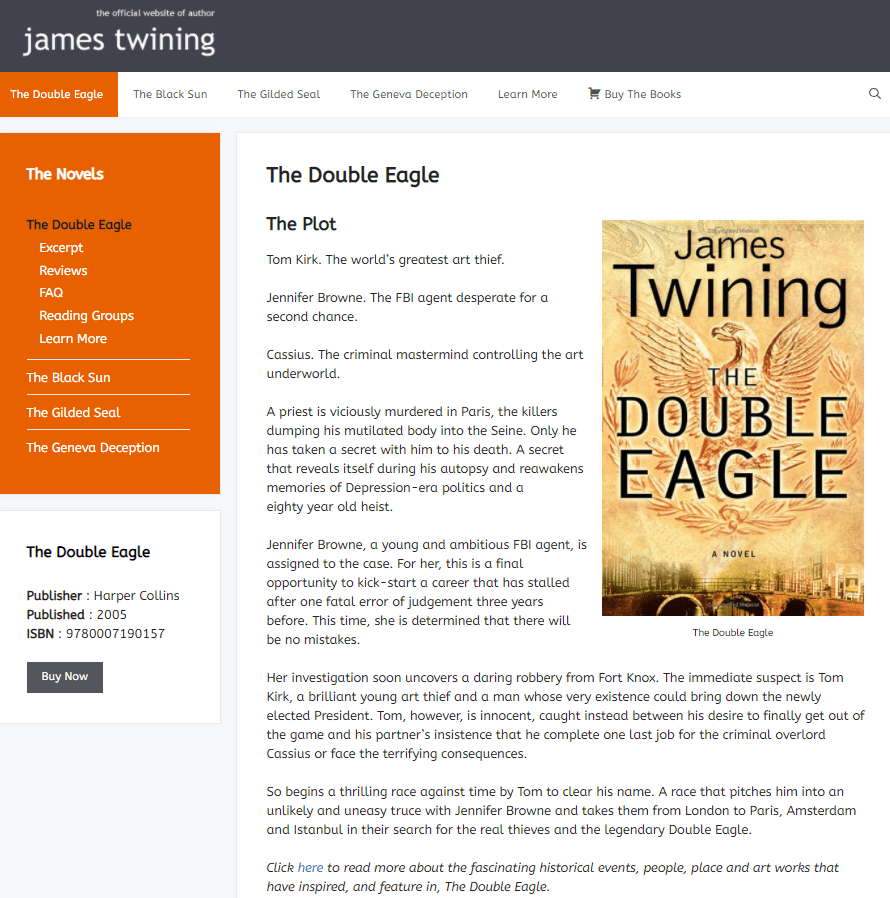 Recover entire content of a very old, very broken website!
Design new website
Migrate content into new WordPress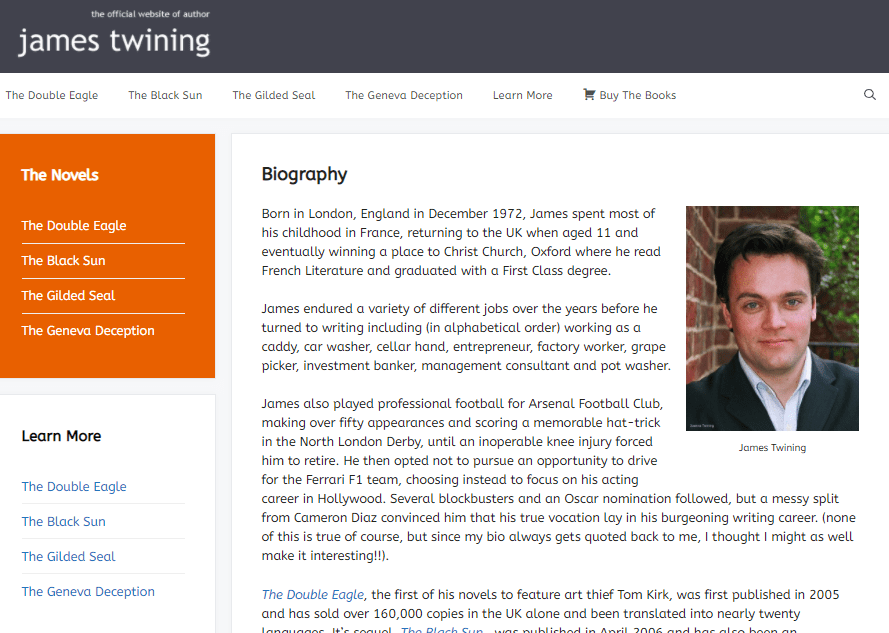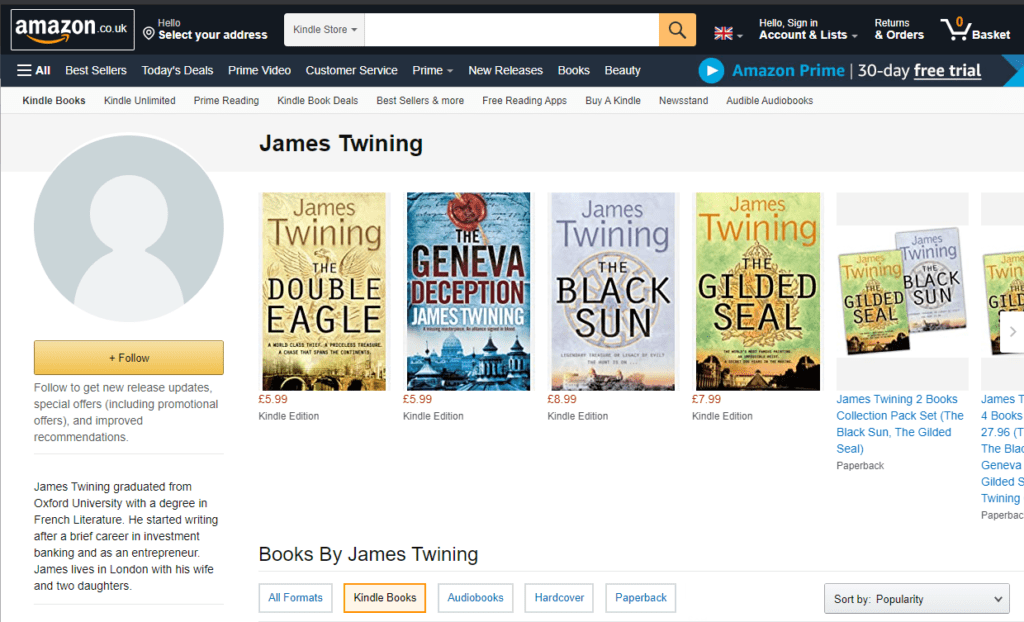 James had a very old website that relied on a long since forgotten version of PHP. The site included outdated code resulting in a broken site, that posed serious security risks, and did in fact get hacked!
I managed to recover all historical content from various archives, including the Wayback Machine Web Archive, and create James a brand new website build & hosted on our super secure Multisite WordPress Server.
Interested in working together? Contact me below.