Bespoke web application
Web app allowing users to create business case documents & seek approval
Create secure platform independent web based application
Develop tight integration with internet email protocols
Host & support the application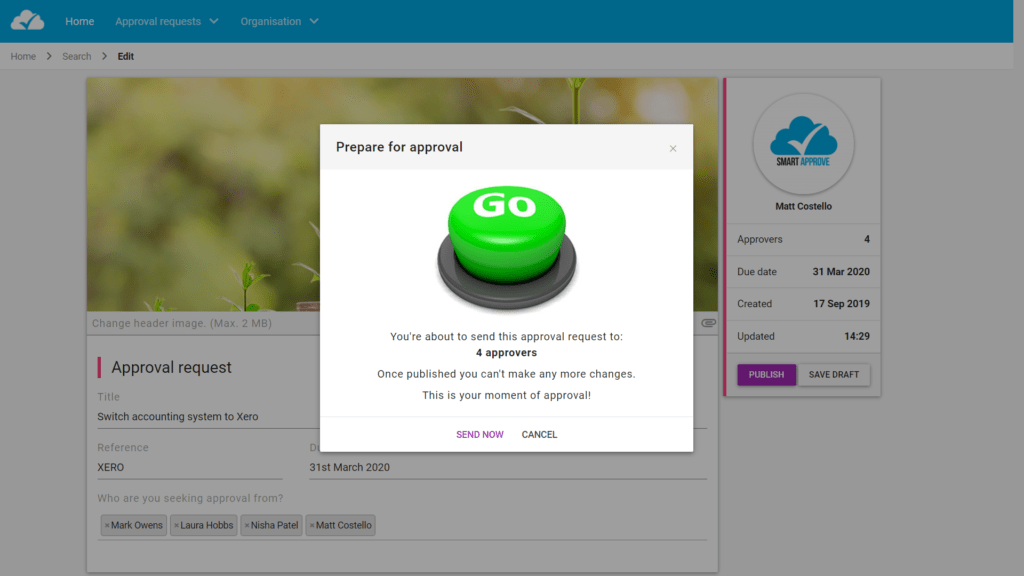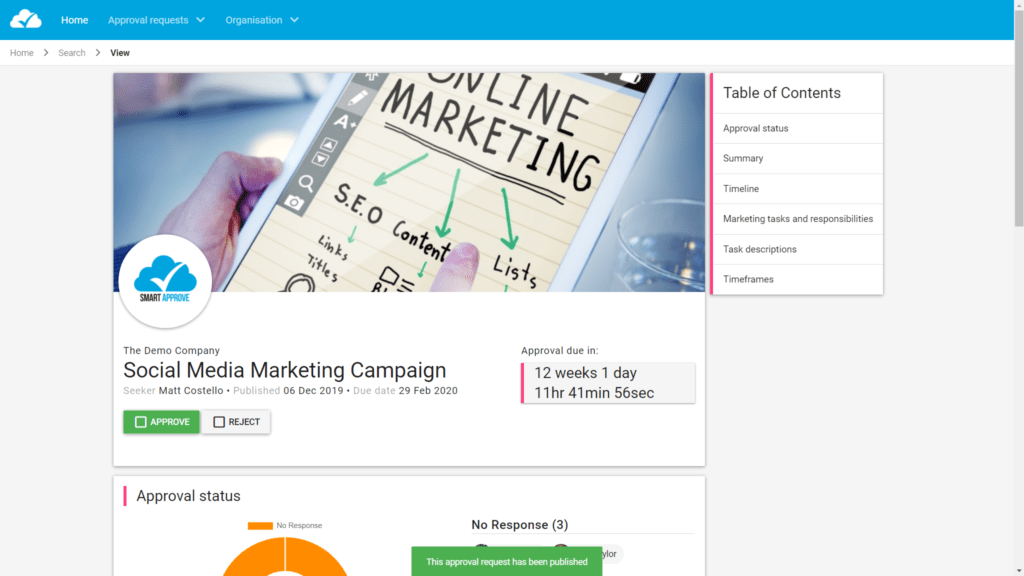 SmartApprove wanted a user friendly business app which takes users through the approval process from start to finish.
I created a complete web app for SmartApprove that enables online collaboration of the entire approval process. The system allows a business owner to set up an account for their organisation and invite colleagues to join their account, create online business case or approval request documents using templates or by creating a bespoke document then seek approval from individuals, set deadlines and see & respond to comments all in one place. All information, including comments from the people involved, the approval decision audit trail and the final outcome of the process is held in the cloud.
Key points of note:
the system is cloud based
it works on any device, desktop, laptop, tablet or mobile
real-time dashboard
central logging of all activity
automatic updates by email, with email replied automatically posted back to the cloud
Interested in working together? Contact me below.